Other Woodworking Projects
---
Picture Frame - Madrone

approx. 29"W x 21"H

A simple yet elegant picture frame with sides that have a very slight angle to them.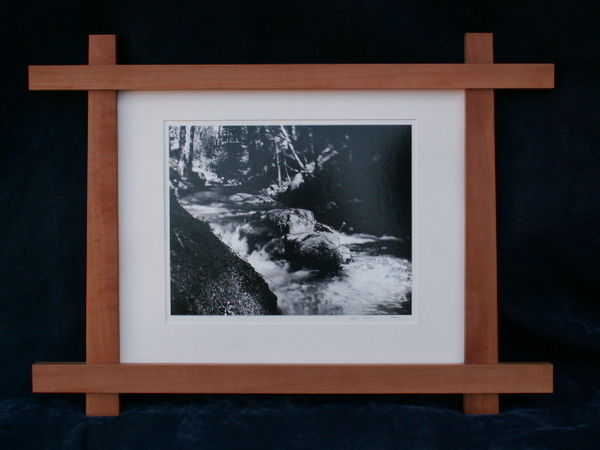 ---
Two-Legged Chair - Walnut

approx. 20"W x 40"H x 22"D

This chair was almost completely made without the use of power tools, the only exception was the top rail of the chair's back. The back spindles were hand-shaped to fit the profile of my back and the seat was sculpted as well.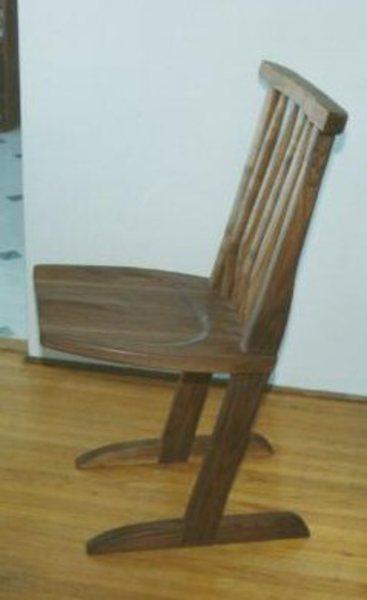 ---